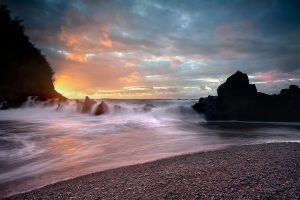 About 1,200 spiritual talks for you to download and listen to for Free!
Now the correct question is, how can I step out of the mind that is itself the false identity seeing all these other false identities? Because if I can step out of that mind, then the mind which was also in Christ Jesus will reveal Itself. It will reveal true identity. That mind which was also in Christ Jesus, through spiritual discernment, will reveal my true identity, your true identity, the One true identity in our very midst.
We are getting close, very close to the discovery of our real identity; actually to the discovery of our real mind. Therefore, we sit down; we recognize the nature of error as this impersonal series of universal beliefs creating a false self and we dismiss it. We do not try to meet a problem on the level of the problem. We dismiss it as the nothingness like the appearance of water on the road.
Now we turn within and if we are new at this, if this is something we are trying for the first time, then we simply close our eyes and we get quiet, we become still.
This appearance is a nothing appearing as a something. I am going to let it go and not do anything about it because nothing can be done about it. It is a false identity. But here I am within. Now this mind, this human mind that has these thoughts about truth, all of that is the letter of truth and that is not going to do anything but kill. I have got to have the Spirit Itself. The Spirit giveth life. The Spirit is that mind which was also in Christ Jesus. So let me be still. Let me think no more thoughts. Father, reveal Thy Self. Let thy Spirit make intercession. Let the Spirit reveal the one true identity, even Christ.
I am still,  I am listening.  Father You reveal the Presence of I in the midst of me.
                                                       "It is I, be not afraid."

This is a free web site open to all people. Its sole purpose is to help others discover the Invisible Spiritual Self at the center of their being. If you would like to assist in helping to maintain this message and this web site your gift would be very much appreciated. You may click on this button:

Or to donate write to this address:
Bill Skiles
PO Box 2147
Robbinsville, NC 28771
Thank you!